Complete Order Entry
It's where the life cycle of your shipment starts. The more information gathered at the start of the process, the more visibility your shipment has later on down the road. FACTS™ Transportation Management Software allows your staff to enter and manage orders directly from our dispatch module. Customers can enter orders on-line and get real time confirmation that their request has been received.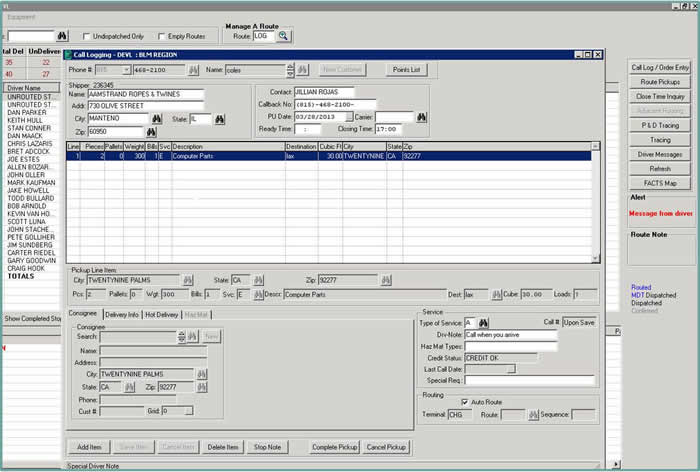 Highlights
Profiles of all existing and future customers can be created and easily maintained
Search filters allow for easy retrieval of customer information during the entry process
Specific service instructions and notes can be added to any profile
Fields can be configured, making the data capture process only as detailed as necessary
All information collected can be used as the foundation for the data entry billing process
Any operational information collected can be used for outbound load planning
Improve the visibility of your Order Entry, Operational Information, & more with our FACTS™ Transportation Management Software dispatch module. Learn more by connecting with a CLI representative here. Or, send an email to sales@carrierlogistics.com.