Driver Pay Settlements
CLI has launched an enhanced version of our Driver Pay Settlements Module. While the core module covers the standard functionality all carriers require, we take it one step further – for each and every account – by tailoring the application to encompass the unique characteristics of your business. So if you're looking to gain more control over how your drivers and owner operators are paid, whether it be by percentage of revenue, by the mile or on an hourly basis, let us ensure that your largest company asset – your drivers – get the correct deductions and allowances they are entitled to each and every time.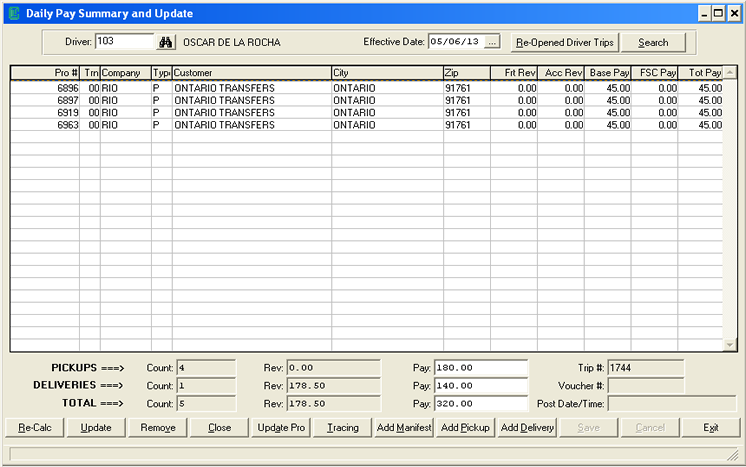 Highlights
Handles several means of payment including hourly, CWT, % of revenue and by mile.
Allocates any and all accessorial revenue to the correct drivers.
Deductions can be made one-time or on a reoccurring basis by pay period.
Capable of customer-specific calculations.
Calculations can be based on type of driver.
A variety of reporting features.
Our Driver Pay Settlements Module is tailored to your unique business needs. Find out how to optimize your driver payment functionality by connecting with a CLI representative here, or send an email to sales@carrierlogistics.com.