Complete Customer Service
Trying to improve your response time to customer inquiries? Looking to be more proactive? With FACTS™, providing white glove customer care is easy as real time shipment tracking and complete shipment visibility is accessible– anywhere, anytime – on the phone or via the web.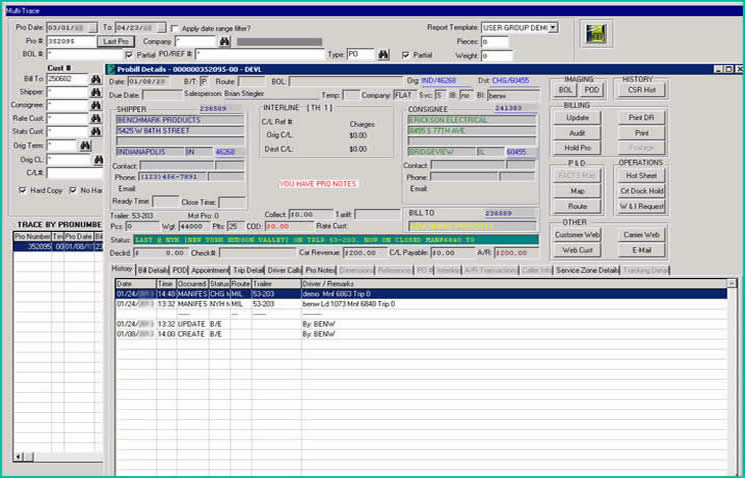 Highlights
All info is displayed on one screen with mouse driven access to all other relevant details.
Shipments can be viewed many different ways.
Tracing details include account and billing information.
Shipment information can be emailed to customers.
All changes made to a shipment can be viewed in a trace log.
If available, images of scanned documents can be viewed on screen.
Improve response time, tracking, and shipment visibility using Complete Customer Services with FACTS™. Find out how by connecting with a CLI representative here, or send an email to sales@carrierlogistics.com.