Complete City Dispatch
High volume Freight and Express businesses around the globe rely on our multi-stop, multi-terminal software to drive their operation. Long known in the industry as ROUTRONICS™, CLI's P&D dispatch system is designed specifically for your inter-city pickup and delivery operation. Designed to accommodate the high volumes inherent in the freight logistics world, our P&D Dispatch has functionality that no one else offers out of the box.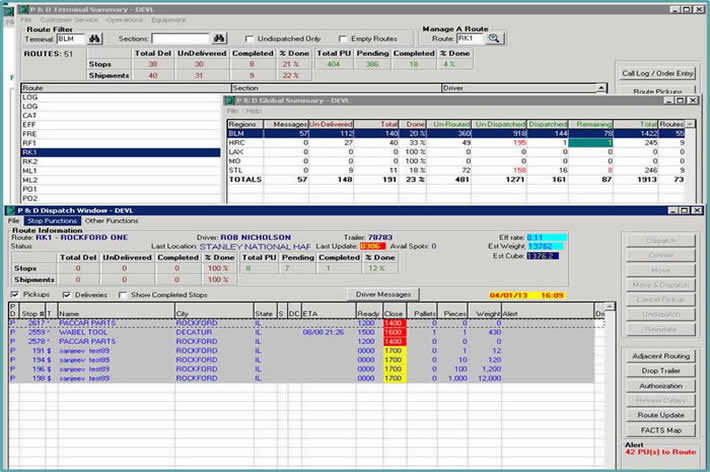 Highlights
Global Views™ provides a unique visualization of all orders currently in the system
Stops can be managed at a national, regional, terminal or route level
All orders get routed using CLI's Decision Support, a built in geo-coded database
Color-coded system alerts keep your dispatchers proactive to exceptions & delays
Daily stops and orders specific to the current day's operation auto-populate the dispatch board
This advanced automation allows your dispatchers to focus on driver management and less on clerical tasks
FACTSTM Complete Highway Dispatch
Carrier Logistics' Highway System is a Linehaul and Equipment Management application designed to aid in the coordination and control of trailer moves within ground transportation companies. The module is composed of several utilities to manage highway moves between one terminal/depot and another, making it easy to control, monitor and track all rolling stock and resources within your organization. Dispatchers can rely on real-time decision support to make the best use of your routes, equipment and drivers.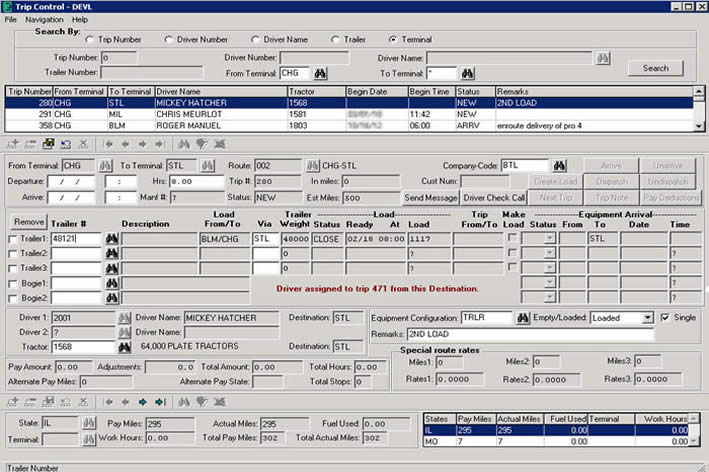 Highlights
Single or multiple trips can be pre-scheduled or created on the fly.
Select drivers and equipment based on availability.
See drive times and ETAs between stops.
Record driver notes and specific trip instructions.
Track all relevant information needed for detailed driver pay or settlement records.
Update, dispatch and arrive trips all from the same screen.
Get more information about ROUTRONICS™, CLI's P&D dispatch system and our Highway Systems Linehaul and Equipment Management application by connecting with a CLI representative here, or send an email to sales@carrierlogistics.com.