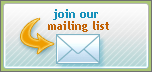 Kevin Juber recently joined CLI as a Senior Transportation Consultant. Prior to CLI, Kevin worked in the transportation industry, primarily in the LTL and retail pool sectors with additional experience in both truckload and 3PL. His involvement in the industry includes management of all company projects involving Information Technology including TMS and WMS-related applications. Additional areas of responsibility also include management of all non-asset operations, customer service, customer outreach and direct sales.
Developing best practices as our industry continually evolves and recognizing additional efficiency thr
ough effective use of technology is an area Kevin enjoys collaboratively working with customers. He has developed and maintained customer relationships for over 35 years in both the carrier and shipper environments.
After relocating from the Midwest,

Kevin and his wife Linda call Tolland, CT home for the past 34 years . His favorite pasttime is home improvement and construction of all facets. Kevin's hobbies include cycling and hiking through New England's many scenic areas.
Client Spotlight:
Shift Freight
Exciting Growth for LTL Carrier





2016 has been an incredibly busy year for Shift Freight. Last month the Santa Fe Springs, CA transportation company continued its explosive growth across the United States expanding to five new states for inbound and outbound shipments, along with adding liftgate service for pickups and deliveries.

They began inbound and outbound shipments from all over Missouri and Nebraska, along with portions of Kansas and South Dakota, increasing their national footprint by 15 percent. The company also opened Arizona for inbound shipments coming from the Midwest and Southeast.

Since day one, SHIFT's mission has been to become a trusted, premium national LTL carrier. With every expansion, SHIFT is on track to achieve that mission.

CLI is proud to partner with such a rapidly growing company. Congratulations Shift Freight.



Today's Smile
www.cartoonstock.com
Used with permission.
All rights reserved.
This edition also features an article from CLI partner project44 on the rapidly growing area of API Web Services. This is a must-read on this burgeoning technology. We also are pleased to announce the dates for the annual CLI User Group. The can't-miss event will be held October 20 & 21, 2016 at the Crowne Plaza in White Plains, NY. Mark your calendars today.
Finally, we have our staff spotlight, an article on CLI client Shift Freight,
a practical help desk tip and an article on a recent recognition that CLI received.
We hope you enjoy the newsletter. As always, we welcome your feedback and input. Have a terrific Spring.
TRANSPORT TOPICS REPRINT:

Automate Your Dock for Big ROI

by Ken Weinberg




Not much has changed since the 1970s when, as a young technology marketer, I stood on the docks of countless trucking companies for hours, sometimes days, clipboard in hand, trying to measure the time and efficiency of dock management. Armed with data laboriously

collected, I would confront trucking executives with the evidence that I thought would persuade them to invest in the latest technology of the day to automate wherever they could.




I cannot say I was totally successful in making my case.




Docks then - as they are now - were the forgotten stepchild of the trucking industry, places where activity would begin to heat up at night long after the senior staff had departed. No one, it seemed, really cared.




Today, we no longer have to engage in such intensive due diligence. Computers collect our dock activity data at lightning speed, and all trucking executives have to do is take the action required to save valuable time and money. But they do not.




Many transportation companies, particularly less-than-truckload carriers and other multiple-stop carriers, still do not seem concerned enough with what happens on the dock. They invest substantial sums in their transportation management technology systems, typically in back-office and in administrative activities such as payroll and billing. They also invest in truck operations and mobile trucking technology. But, unlike courier and airfreight companies, few LTLs and multiple-stop carriers invest in technology for the dock. Why? It's largely because the dock is still out of sight to senior executives of the trucking company. Most dock operations are conducted overnight, between the hours of 5 p.m. and 8 a.m. Out of sight, out of mind.

Continue reading this article here: This Opinion piece appears in the March 14 print edition of Transport Topics. Click here to subscribe today.

© Transport Topics, American Trucking Associations Inc.


Reproduction, redistribution, display or rebroadcast by any means without written permission is prohibited.
3 Ways Carriers Can Swiftly Increase Profitable Growth

by Tommy Barnes, President, project44

In 2016 one quest remains unchanged: how to remove the cost and hassle from the transportation process. Driving carrier integration toward

APIs (Application Programming Interface) is a great way to reduce the overall cost of trucking operations and remedy visibility issues that have plagued the industry for decades. In this article, Tommy Barnes, president of Chicago-based technology platform, project44, provides three actionable ways APIs can improve carrier operations and grow profitability in the near-term.

Action 1. Implement an Automated Imaging API for PODs




Gone are the days of manually searching for and communicating delivery details to customers. API technology allows LTL carriers to communicate real-time delivery notifications in a streamlined way with their customers, reducing operating costs and improving the overall customer experience.

Imaging APIs are simple yet powerful: Making POD images instantly available for download by customers. Not only will carriers see a decrease in administrative costs along with gained

efficiency

, increased productivity and enhanced customer satisfaction, but the immediate data transfer speeds up cash collection from customers.

Action 2. Replace EDI 214 with a Tracking API




To stay competitive, interline and asset-light delivery carriers need strong data transmission processes to provide the most accurate tracking information in the fastest way possible. EDI 214 runs data transmission in batches and over timers, taking up to 120 minutes to transfer one piece of data. The latency in transfer time requires more phone calls and emails to manage tracking processes, wasting a carrier's time and money on transactional tasks.

Tracking processes can be completely automated with a Tracking API, allowing carriers to focus on revenue-generating activities. Shipment statuses are delivered to a customers' TMS in real-time, enhancing their experience and reducing potential churn.

Action 3. Introduce Dynamic Pricing to Increase Revenue and Yield




For carriers to succeed in today's ever-changing market, they need a reliable technology to generate rate quotes that 1) take into account live conditions and 2) quickly get those rates in front of shippers and 3PLs. If you look at the pricing models of airlines or sporting events, they fill their seats based on variations in their supply and demand. That's real-time, online pricing powered by APIs, and it will never be available to carriers who use static pricing tables.

Demand on lanes is not static. A single rating table that changes on a yearly basis isn't responsive enough to meet the needs of the market. With API technology, carriers no longer have to manually (via email or phone) spot quote volume shipments. And they can change LTL pricing in real-time rather than wait for tariffs to be loaded, increasing revenue and yield.

CLI's FACTS TMS is integrated with project44. Contact CLI to learn how you can get immediate access to project44's APIs directly through your CLI platform.You can also contact project44 to learn more at: 312-376-888, email directly info@project44.com or visit their website www.p-44.com
CLI User Group October 20 & 21, 2016

The Once-a-Year Opportunity for Hands-on Training, Networking & Industry Interaction

Mark your calendar today for CLI's Annual User Group meeting, to be held October 20 and 21, 2016 at the Crowne Plaza Hotel in White Plains, NY. This event has grown in attendance every year and once again this year we are including a special vendor showcase. CLI clients have the opportunity to learn about the latest developments to the system, share ideas and tips with other users, meet one-on-one with CLI subject experts and talk to other solution providers who work side-by-side with CLI. We will also schedule business-focused sessions designed to help senior managers improve their organizations by making smart choices in these challenging times.

Mark your calendars and save these dates. Watch for future notices on how to register.

Conference location is just 20 minutes from NYC.





PROGRAM INCLUDES:

Sessions Devoted to FACTS Functionality
A Focus on both Administration & Operations
Engaging Tips and How-Tos
Hands-on Computer Labs
Introduction to New Modules
Supplier Showcase
Expert-led Industry Seminars for Executives
Networking Receptions and Meals
Engaging General Sessions
One-on-One Consultations
Interactive Roundtables



Help Desk Tip:

Shortcut to Run a Pro Number trace

This handy feature was added with FACTS Version 11, though many new users aren't aware of it.

In the lower right-hand corner of the FACTS Main Menu there is an option to perform a Pro Number trace without having to go to the Customer Service menu or use the Multi Trace function.

Simply enter the pro number,

or press F7 to get the last Pro Number used

, press the Enter key or click on the Submit button, and FACTS opens the Probill Details for you -- all without leaving the Main Menu.






CLI HONORED

FOR SERVICE TO INDUSTRY




CLI has been recognized for impressive results obtained by offering trucking companies their TMS FACTS via a state-of-the-art Software as a Service program (SaaS), which enables truckers to license their software on a subscription basis vs. the traditional on-premise model.

The occasion for CLI's distinction was the Progress 2015 Global Partner Awards program which honors Progress Software's partners, such as CLI, whose participation in SaaS enablement programs and other categories resulted in innovative offerings that achieved impressive commercial success within appropriate markets, said Kimberly King, vice president, global partners and channels at Progress.

"CLI customers have the choice to use SaaS or host their own systems on-premise," said Ken Weinberg, co-founder and vice president of CLI. "Those who choose SaaS benefit greatly. Instead of paying for software up front as a capital investment, they make a more affordable monthly payment. They get cyber security and all of the benefits of the system including universal access and full-time IT support 24/7, all at a more affordable cost."

The SaaS option features a pricing formula in which low fixed monthly payments include all customary support and maintenance fees but little to no hardware or infrastructure costs, he said.
Thank you for sharing some time with us. As always we would appreciate your feedback and content ideas so that we can tailor the newsletter to better meet your needs and interests. Click to send us your
FEEDBACK
.
Regards,

Ken Weinberg
Carrier Logistics Inc.