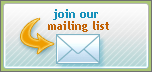 Featured Employee:
Kevin Linardic
Kevin Linardic is vice president of technology at Carrier Logistics Inc., a position he has held since 2008. He has been with Carrier Logistics for over 18 years, joining the organization in 1995. Prior to coming aboard CLI, Kevin worked for a NY-based software development company, developing applications for the transportation industry.
His current responsibilities include overseeing CLI's programming staff and the technical direction of Carrier Logistics' FACTS application. In addition to these duties, Kevin is the product manager of FACTS billing and rating modules.
Kevin has a Mechanical Engineering degree with a minor in Computer Science from the College of New Jersey. He enjoys traveling to the many installation sites across North America and abroad when working, and traveling with his wife and three children during his time off. Kevin enjoys the game of golf, which he looks forward to being able to play more often when his kids become teenagers and want nothing to do with their parents.
Client Spotlight:
Transportation on Demand
Transportation on Demand (TOD) is a Chino Hills, CA-based full service logistics provider that has been successfully utilizing the CLI FACTS system since 2007. TOD is particularly proud of their people, partnerships and their outstanding performance. They are committed in maintaining honesty, respect and integrity in all aspects of their professional conduct. Whether it's LTL, truckload, same day pick up and delivery, air, ocean, rail or flatbed services...TOD delivers a solution.
An early adapter of CLI's SaaS version of its software, TOD has benefited from the partnership while establishing a proven track record in reducing costs while providing consistent on-time, claims-free service.
CLI congratulates TOD on its continued growth and thanks them for six years of successful partnership. Transportation on Demand will be opening their
south east operations based in Charlotte North Carolina by the end of July 2013.
To learn more about Transportation on Demand,
click here.
Just for Laughs
by
T. McCracken

Welcome to the June issue of Trucking with CLI. In this edition, we turn our attention to the sometimes confusing world of social media and how it can be utilized by the transportation industry. Our feature article comes from Dan Goodwill, who shares his experiences and insights on this valuable topic. He practices what he preaches: The article was originally a posting on his blog.
This edition also features news regarding one of CLI's clients, a timely article from our partners at Rand McNally on GPS tracking and an ever-practical help desk tip.
Finally, we have our employee spotlight, an article on the new CLI channel, and information on a just-released sales module called SalesDetails. We hope you enjoy the newsletter. As always, we welcome your feedback and input.
<![if !vml]><![endif]>

Lessons from my Travels Down the

Social Media Trail

by Dan Goodwill, Founder, Dan Goodwill & Associates, Inc.

Social media has become one of the hottest marketing tools over the past five years. LinkedIn, Facebook, Twitter and a host of new sites are now a major part of our daily lives. Since I began blogging in 2005, I have become an active participant in this new world. I have learned a great deal and continue to learn every day. Here are a few observations from my travels down the social media trail. <![if !vml]><![endif]>

The first thing I learned is that you need to be very focused on what you are seeking to achieve from using social media, particularly from a business perspective. On Twitter you can follow virtually every path of interest, whether it is music, tennis, sailing, cooking or politics. There are thousands of people who share your interests on just about any topic. The question is how will you and your business prosper by participating in one or more social media or discussion groups? The first step on the journey is to set some clear goals, whether it is finding new prospects, recruiting new talent or demonstrating expertise.

Second, don't overlook the obvious. A good website is one of the best instruments for telling your story. However for a website to be truly effective, it has to be optimized. Search engine optimization (SEO) is the process of identifying key words about you and your company. If you develop a good website but don't perform SEO, it will likely be ineffective.

<![if !vml]><![endif]>A third lesson is the value of consistent communication. In our case, I write a weekly blog that deals with topics of interest to our customers. It takes time, some writing skill, knowledge and persistence to prepare an interesting blog every week. My blog appears in several locations on the internet and is read by thousands of people each week. After writing hundreds of blogs, they provide another source of traffic as individuals perform searches over time; both the new and old blogs produce a steady flow of activity.

Fourth, select the social media sites and groups that are most relevant to what you do. Since my company offers freight transportation consulting services, we try to participate in those sites (e.g. LinkedIn transportation groups) where we will likely interact with prospective clients and vendors in our target industries. To raise our profile, we created a LinkedIn group (Freight Transportation Best Practices) and a daily newspaper (Dan's Transportation Newspaper) that most closely align with the mission of our company.

Dan Goodwill has had a long and successful track record in profit improvement, business start-ups, acquisitions, turnarounds, cost-saving programs and building businesses through organic growth. Since forming Dan Goodwill & Associates in 2004, Dan has focused his consulting efforts on assisting shippers in Canada, the United States and Mexico to more effectively manage their freight transportation programs.

Click here for more information on Dan Goodwill & Associates.
<![if !vml]><![endif]>

Getting on Track with Truck-Specific

GPS Routing

By Rand McNally

The Right Tool for the Job

As professional drivers well understand, maneuvering a tractor-trailer is quite different from driving a passenger car. Legal restrictions - such as weight, trailer length, and whether or not hazardous materials are being carried - must be considered, as well as physical restrictions, such as low clearances like bridges.

<![if !vml]><![endif]>

After a series of high-profile bridge strikes in New York, Sen. Charles Schumer last fall asked the U.S. Department of Transportation to investigate the cause of the problem. In a letter to the DOT, Schumer alleged that faulty GPS directions were causing hundreds of trucks to hit low overpasses, causing millions of dollars in damage. Sen. Schumer cited a $4.1 million price tag for repairs on the Long Island Expressway alone in recent years.

The answer to Sen. Schumer's request came on March 11 of this year when Anne Ferro, the Administrator of the Federal Motor Carrier Safety Administration (FMCSA) along with Sen. Schumer held a press conference to kick off an educational campaign aimed at professional drivers.

Ferro and Schumer warned truck drivers that using GPS navigation devices meant for cars and smaller vehicles could be dangerous. The FMCSA is urging the use of GPS devices designed for large trucks with truck-specific routing. Moreover, the FMCSA will require GPS device training as a part of an upcoming recommendation mandating training for all entry-level truck and bus drivers. (The group has created a visor card on truck navigation and GPS for truckers to download available here.)

"Even one truck or bus striking an overpass is one too many, which is why we're taking action to ensure professional truck and bus drivers know the importance of selecting the right navigation system," Ferro said in a release issued at the press conference. <![if !vml]><![endif]>

In addition to providing routing that is safe and legal, navigation systems can help reduce out-of- route miles, provide ETA information for customer service, and provide a route that includes stops such as those in a carriers' fuel network. Some devices designed for commercial vehicles enable warnings to be set for changes on the road ahead - reduced speed zones, construction, 3-D lane assist for upcoming turns, sharp curves and weather-related situations such as high winds or precipitation* --- which help drivers prepare for the road ahead.

Questions to consider when choosing a navigation partner:

How easy is the installation of the device? Is a third-party installer required, or can this be done by the user?

How intuitive is the device to use? Training needed to operate the device effectively should be minimal, and the user should be able to quickly understand the features. To achieve the maximum ROI benefit, driver acceptance and use must be high.

Does your business require a standalone device, or one with a data integration capability to other systems? Some fleets hope to use the miles driven for billing, dispatch planning or fuel tax reporting for instance.

How often is the data updated, and are the updates easy to install?

Armed with the answers to these critical questions, you'll have the information that will allow you to choose a provider who best meets your company's needs. And it will be hassle-free driving on the road ahead!

*Some of these features require Wi-Fi connectivity.

About Rand McNally

Rand McNally understands that routing a semi tractor-trailer is very different than routing a car. For decades they've researched and published the Motor Carriers' Road Atlas, which highlights designated truck routes. And with IntelliRoute® TND™ truck-specific GPS devices, Rand McNally's GIS professionals spend thousands of hours each year further researching and updating the map database to help ensure that they have the most complete truck routing information available.

For more information on the IntelliRoute® TND™ GPS products with truck-specific navigation, or mobile fleet management solutions, go to randmcnally.com/trucking.

IntelliRoute and Rand McNally are registered trademarks and TND is a trademark of RM Acquisition, LLC d/b/a Rand McNally.

Wi-Fi is a registered trademark of the Wi-Fi Alliance.

© 2013 Rand McNally 2013
<![if !vml]><![endif]>

Empower Your Sales Force with SalesDetails

CLI is excited to introduce a new module to assist your salespeople in boosting <![if !vml]><![endif]>their sales efforts. FACTS™ SalesDetails is a comprehensive assessment tool designed to meet the ever-changing needs of your sales team. SalesDetails is a reporting, evaluation and analysis module that takes your up-to-date sales data and converts it into constructive and valuable information -- Information your sales force can use to make knowledgeable decisions and increase sales.

Now your team can analyze and evaluate the data to make comparisons, understand trends and gain a better understanding of the current sales environment. And all of the information is ready when you are, pre-calculated and available for download. With the ability to sort by a multitude of variables and drill into the details, this sales tool is a must for the informed, savvy sales force.

In addition, your team can create a quote, schedule a pick-up or check on shipment status in one easy click, allowing your staff to provide superior customer service. With SalesDetails, salespeople can run instant reports to better and more easily understand their clients and current volume. Discover which clients are booming, who is dropping off and what shippers have fallen off the radar. <![if !vml]><![endif]>

SalesDetails transforms raw data into meaningful and useful information that you can manipulate to gain competitive advantage. Contact us today to learn more and schedule a demo at sales@carrierlogistics.com




Help Desk Tip: Deleting a Pro

Function: del-pro.maint

We're often asked what's the difference between VOIDING a pro and DELETING a pro. When you VOID a pro, the probill data record will remain and the probill number cannot be used again. When you DELETE a pro, the probill data record will be deleted and the probill number can be used again. Here is how to delete a pro:

This utility allows you to delete a probill that has not yet been posted to A/R or a probill that has not been adjusted (that is, a probill with a TRN number as a suffix). CLI strongly recommends that you apply security to this particular function.

Pro #: Enter the number (and the TRN, if applicable, in the adjoining field) of the probill that you want to delete. Click Search. The probill data will populate the fields.

Select the Delete Pro button.

Once a probill has been deleted, the probill data record will be deleted and the probill number can be used again. Click Yes if you want to proceed.

You will receive an error message if the probill has already been posted to A/R. If it has not, deletion will commence and all probill details will disappear.

If you trace the probill number now, it will not be found. The probill number is available for reuse.

Questions? Please contact CLI's Help Desk at
<![if !vml]><![endif]>

Tune-In: Introducing the CLI Channel

<![if !vml]><![endif]>Carrier Logistics recently launched The CLI Channel, our new depository for in-demand demos that showcase many components of our Transportation Management System.

It is also the medium to launch our new ad entitled, The Black Hole. Let us know what you think and don't forget to follow us to receive access to all of our upcoming new releases.
Thank you for sharing some time with us. Please share your feedback with us so we can tailor the newsletter to better meet your needs and interests. Click to send us your FEEDBACK

Ken Weinberg
Carrier Logistics Inc.