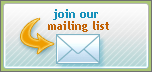 Featured Employee
John Lo Giudice
John Lo Giudice is Controller and FACTS® Accounting and Administrative Support at CLI, where he has been working since January of 2001. This is John's second time around at CLI. From early 1986 until mid-1991, John worked in a similar capacity for the company. John's background includes public accounting, as well as Fortune 25 corporate experience. His resume also includes accounting in the manufacturing, garment, distribution and container leasing fields.
John is responsible for the financial reporting at CLI, as well as supporting customers in all aspects of the FACTS accounting and administration modules. His involvement with customers ranges from initial accounting set-up to month and year-end closings and reporting.
John and his wife Fanny have lived in Thornwood, NY for 34 years; have two married daughters and three grandchildren. Since becoming a grandfather for the first time in May of 2011, it is not difficult to imagine what John's main interest is these days.
Welcome New Client:
TransPrint Solutions Inc.
CLI is pleased to announce that TransPrint Solutions, Inc., an Alpharetta, Georgia-based transportation management company has joined their list of clients.
TransPrint (TSI), was founded in March 2000, as a resource for the transportation of Bulk Mail and other printed material such as periodicals and newspaper inserts. In January of 2006, TSI split into two divisions, one handling the mail/print side and the other handling general commodities. Immediately this became a success with their general freight customers expressing their satisfaction with the outstanding service TSI provided on a daily basis.
From the beginning, TSI has been dedicated to providing successful long term solutions and service to each of its customers and continues to build on its average of 90% growth year over year. As is evidenced by its decision to install the FACTS total freight management system, TSI maintains a commitment to invest in technology that provides unparalleled service to their customers.
Please welcome
TransPrint Solutions!
To learn more visit their website.
Just for Laughs
by
T. McCracken
Used with permission.
All rights reserved.
Dear Craig:



Welcome to the Fall edition of CLI's newsletter, Trucking with CLI. In this issue, we reprint excerpts of a few recent articles from Transport Topics featuring CLI, and our clients, The Custom Companies and Rosenau Transport. You'll also find a primer on how to get your company started on Social Media and an article on the importance of employee retention. We also highlight new CLI client, TransPrint Solutions and our always popular, Employee Spotlight.




We hope that this newsletter is informative and a timely update. Please send us your feedback and ideas for content for future editions.
Software Systems Help Carriers Move Freight Quickly, Accurately

By Stephen Bennett
This article appeared in the Sept. 17 print edition of Transport Topics.

Where warehouse dockworkers once had to go to a supervisor's window for their assignments, advanced software has eliminated this and other long-standing procedures - turning the process of managing distribution centers into a faster, better-coordinated system, users and vendors said.

Eric Pocius, dock operations manager for the Custom Cos., Northlake, Ill., said that before his company began using dock-management software at its distribution centers, each dockworker would be given a handwritten manifest telling him which trailer a shipment was in and where it had to go. When that assignment was finished, the worker would return to the supervisor's window for another assignment, and so on throughout a shift.

"If you've got 18 guys or 30 guys . . . at any given time, you could have them backed up, waiting," Pocius said.

The basics of all dock-management systems are similar in that they use bar codes to identify and manage shipments. Dockworkers use handheld computers - such as personal digital assistants (PDAs) - with laser bar-code readers, or they use touch screens equipped with readers that can be mounted on forklifts. Wi-Fi coverage of the dock enables the exchange of data between the dockworkers' devices and the dock-management system.

"We can operate much faster, much more efficiently," Pocius said of the system provided by Carrier Logistics Inc., Tarrytown, N.Y. "An operator can finish one job and go on to the next. These small things add up over time and make a big difference."

Click here to read the complete article.
OPINION: Competing in a
Difficult Economy

By Ken Weinberg, Vice President,CLI

This Opinion piece appeared in the Aug. 27 print edition of Transport Topics.

Many carriers, beset by both the weak economy and pricing competition from brokers and third-party logistics providers, are seeking new ways to win, keep and better serve customers. Business lines such as home delivery, warehousing and alternative mail are adding to - or replacing - revenues cut by the economy and the competition.

Home delivery of merchandise ordered online or from traditional retailers is a growing field that now includes refrigerators, kitchen appliances, recliners, stoves and even relatively small items.

Carriers also are setting up centralized warehouses for regional groups of stores or Internet marketers that serve as distribution points for the home-delivery business.

And alternative mail services that sort by ZIP code and deliver mailings to the post office are being made available for heavy users of bulk mail.

Although these new revenue sources help, I believe that cutting-edge efficiencies that can be instituted to keep costs low and service quality high are even more significant when it comes to keeping both the accountants and the customers happy. With that in mind, many carriers today are looking to tighten up, streamline operations and reduce the costs of delivering their freight.

Years ago at trucking companies, people were put at keyboards and set to work re-keying data from one document into another, but for most of the trucking industry, those days are gone. Now, electronic data interchange and scanning are the norm, both in the office and for drivers out in the field. Data are scanned or keyed in once and then used for multiple documents and report functions.

And that's just one of a number of new strategies for dramatically increasing efficiencies. (Continued)

Click here to continue reading the article.
3 Steps to Getting Started With
Social Media

By Jim Belosic, CEO, ShortStack

With so many social networks to choose from, how do you decide the best social networks for your company?

Not all networks are created equal; each comes with its own specific benefits, features and uses. This 3-step guide will help you choose the best social networks based on your business, experience and community.

#1: Find Your Community

If you're just getting started in social media and are weighing which platform to join first, search for your business on various networks to see if you've already got a community there.

#2: Choose Which Networks Work Best for You

Now that you've discovered whether you have a pre-existing community, it's time to jump in. Remember, choosing networks to integrate isn't a matter of right or wrong, it's about how to find the best fit for your company.

Here are suggestions for networks to integrate based on what your business offers. Do you have a service?

If you're offering a service, you need to position yourself as an expert by producing lots of free, informative content.

Twitter is a great tool if you can devote the required time-you'll see some real benefits. But it's also very high-maintenance. Twitter moves fast, so tweets need to be frequent and interaction with followers needs to be quick.

This doesn't mean that a one-person operation absolutely cannot be on Twitter. If you use Twitter personally and are familiar with the platform, then maybe that means you should start with Twitter! But if you don't already use Twitter, you may want to start on the other end of the spectrum, with YouTube or a business blog.

As long as the content in your videos or blog posts is relevant, the entries will have staying power, unlike tweets that are deprecated in a matter of minutes. Instead of having to update Twitter every couple of hours, you could make one video or blog post per week, and then just worry about responding to comments.

#3: Focus Your Efforts

Remember that more is not always better, especially if you're just starting out. Small business owners come up to me all the time and say, "Hey, you seem to know a lot about social media and the Internet, want to take a look at my new website?"

And the site is cluttered with a dozen social network icons no-one has heard of. There's no way to maintain a presence on all of these networks.

The best approach is to pick something, give it all of your attention and focus, do it well and turn it into a habit.

To read the complete article, click below:
3 Steps to Getting Started with Social Media
Partner Article: The High Cost of Failure at Retaining Employees - Expensive and Dangerous

By Unicorn HRO

Retaining employees is one of the single most important aspects of your company. Even losing a low level worker can cost you big. Low estimates say that the turnover of a single eight dollar per hour employee will end up costing your company close to four thousand dollars when you factor in recruiting, interviewing, retraining, and loss of productivity that comes from the loss. With higher paid employees, retaining employees is even more vital.

While every company will lose some employees each month for whatever reason, retaining employees can be done and your company can be more successful at it than you think. For now, however, let's take a cold, hard look at the real costs that come with a failure at retaining employees


Click here for the complete article
Thank you for sharing some time with us. Please don't hesitate to contact me with any questions, feedback or opinions.
Regards,

Ken Weinberg
Carrier Logistics Inc.