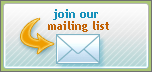 Featured Employee
Kevin Avery recently joined the staff of CLI. A seasoned transportation professional, Kevin brings real-world experience and insight to the organization and he is certain to be a great asset to current clients and partners alike.
Kevin's background includes a long stint at Motor Cargo, a Western regional LTL carrier headquartered in Salt Lake City, Utah. A member of the organization for over 20 years, Kevin held various positions including vice president of Yield Management, where he was responsible for the company's Pricing and Rate Departments, and also Customer Service and Billing.
Not only will Kevin be working closely with clients, he will also play an active role in leading CLI's online documentation efforts.
He lives in Brooklyn, NY with his wife and stepdaughter. A freelance writer, he is the author of two books, "Everything is an Afterthought" and "Conversations with Clint" both of which were published last fall.
Welcome New Client:
Expedited Freight
CLI client, Expedited Freight Systems, has been utilizing the FACTS system to help run their business for over a year now. Located in Kenosha, WI, Expedited also has terminals located in Eau Claire, WI - Shawano, WI - Lansing, MI - Champaign, IL - and Indianapolis, IN.
A SaaS client, Expedited is experiencing the benefits of a hosted system including no infrastructure upgrade costs, an ability to expand based on volume and anytime, anywhere access.

Expedited's business model features an emphasis on efficient transportation services to heavy volume customers. They pride themselves on their ability to meet and exceed clients' expectations.
Please welcome
Expedited Freight!
To learn more visit their website.
Just for Laughs
by
T. McCracken
Used with permission.
All rights reserved.
Dear Craig :



Welcome to the Winter edition of CLI's newsletter, Trucking with CLI. In this issue, we announce the details of our annual User Group conference, highlight the latest from our imaging partner EBE, and share an article on benefits of the Cloud. We also present information and a link to our newest communication channel, video, featuring a short piece on our Dock Management System.

As always, we hope that you find the newsletter to be an informative and enjoyable read. Please provide us with feedback and ideas for content for future editions.
Annual User Group Dates Announced:

April 26 & 27 in White Plains, NY

Register today for CLI's Annual User Group meeting to be held April 26 and 27, 2012 at the Crowne Plaza Hotel in White Plains, NY. This event has grown in attendance every year and once again there is a good chance it will be over-subscribed. At this once-a-year event, CLI clients have the opportunity to learn about the latest developments to the system, share ideas and tips with other users, meet one-on-one with CLI subject experts and talk to other solution providers who work side-by-side with CLI. We will also schedule business-focused sessions designed to help senior managers improve their organizations by making smart choices in these challenging times.

Program includes:

Sessions Devoted to FACTS Functionality
A Focus on Both Administration & Operations
Engaging Tips and How-Tos
Hands-on Computer Labs
Introduction to New Modules
Supplier Showcase
Expert-led Industry Seminars for Executives
Networking Receptions and Meals
Engaging General Sessions
One-on-One Consultations
Interactive Roundtables

CLI is also pleased to announce that Braxton Vick, senior vice president at Southeastern Freight Lines will serve as this year's keynote. Braxton was an early proponent of the importance of technology in trucking and he served as the first-ever Chairman of the ATA iTLC (Information Technology & Logistics Council) in 2008-2009. He'll share his insights and experiences in this not-to-be-missed presentation.

Please mark your calendars and save these dates. And remember, as always, this program is free to attend for CLI customers. Conference location is just 20 minutes from NYC.
Partner News: New Application Builds Driver Relationships

CLI imaging partner EBE Technologies has released its Applicant Relationship Management System (ARMS) as an add-on module to its SHIPS recruiting solution. ARMS provides carriers with the ability to automatically correspond with either former drivers or rejected applicants. The solution enables carriers to build relationships with drivers in an effort to develop, maintain and communicate with a larger pool of potential applicants.

ARMS was developed to help companies keep better visibility and communicate with those drivers that have either left the company on their own accord or have been previously disqualified based on age, violations or other criteria. As time goes by, drivers become eligible for employment as the number of violations they have accrued are reduced, they reach the required age, gain the required years of experience or simply live in a location radius where a new terminal may be opening.

This system helps organizations maintain relationships with a most-valuable and essential resource: The driver.
Guest Contributor: 5 Cloud Computing Tips to Get You Started in 2012

by Yehuda Cagen

Whether you've resolved to move to the cloud this year or you're just researching the plethora of cloud computing service options, here are 5 tips to get you started in the New Year.

1. Take a holistic approach: Examine how your business processes are supported (or not) by the systems and people in place, determine what's redundant, what's inefficient and where there are gaps. Based on this research, you can then build a sourcing strategy to determine what functions should be outsourced, to whom, and when.

2. Does it serve a business need? You may be experiencing explosive growth with limited on-premise IT capacity. Or perhaps your employees are frustrated with the instability of your in-house IT system. Today's businesses are no longer confined to a specific geographic location, and a centralized remote repository might be a business need. Bottom line: Tying your cloud decision to a specific business benefit will help you gauge and monitor the ROI of your cloud investment.

3. Understand that better security, availability and service levels come at a cost. The price may seem higher than your typical IT spend, but realize that in many cases, you'll no longer have to budget for unforeseen issues like unexpected tech-refreshes, sever crashes, virus attacks, etc.

4. Determine true cost savings: Know beforehand just how much money the cloud is saving you. Many executives don't have a good grasp of the "hidden costs" of on-premise IT, such as management time discussing IT, software/hardware maintenance costs, and employee salary and benefits.

5. Ask about the location of the provider's cloud. Is it their own or are they renting cloud space from someone else? How will they support it? What happens if their cloud goes down, do they have a backup or redundant cloud site? Ask for references from companies with similar needs as yours, in the same industry.

Remember, the best decisions are made when you are armed with the knowledge to make a clear and thorough assessment. The time to research and ask questions is prior to making the move to the cloud. This will make the transition easier and the ROI faster.

This is an excerpt of an article originally published online January 2, 2012.
New Dock Management System (DMS) Video Available Now

Make a resolution to be more efficient in 2012. Consider complementing your dock operation with DMS, Carrier Logistics' Dock Management System. Whether for inbound or outbound freight, DMS improves dock productivity, enhances loading efficiency, reduces misdirects and increases worker accountability.

DMS controls freight movement from the time it arrives at the dock to the time it is back on the road again. DMS knows the exact location of the shipment, records the info in pro history and provides a record of every piece of freight passing through your facility.

In addition to interfacing seamlessly with the FACTS total freight management system, DMS can also be integrated into a company's legacy system. For more information on DMS, please click below for the latest video.

Carrier Logistics Dock Management Software
Thank you for sharing some time with us. Please don't hesitate to contact me with any questions, feedback or opinions.
Regards,

Ken Weinberg
Carrier Logistics Inc.